Brigada Eskwela May 15-20 NAPSAN National highschool

Date: 11 Jun, 2017
No Comments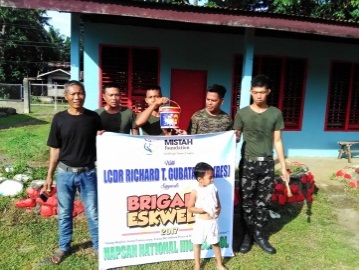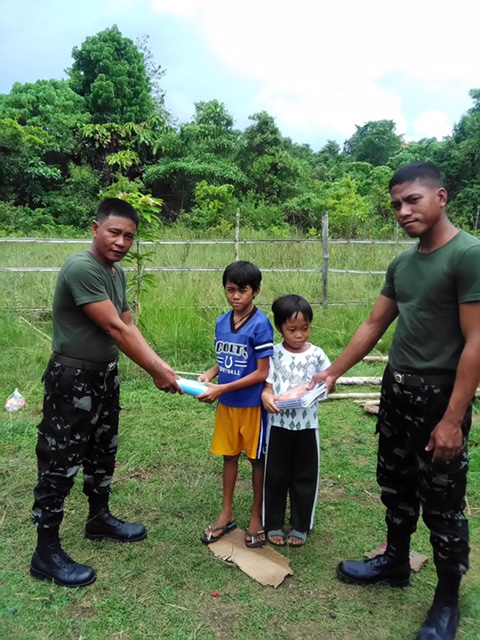 Brigade Eskwela is a nationwide voluntary effort of teachers, parents, students, community members, and other organizations to do minor repairs and clean-ups on their schools in preparation for the start of the school year. One of our active organizations that we have here in the Philippines is the Mistah Foundation. This foundation promotes and upholds the values of camaraderie, servant-leadership and nation-building through its network of military, police, other public safety workers, in collaboration with their friends and supporters in the Philippines and abroad. Since the Mistah Foundation really cares for the education of the young minds here in Philippines and abroad, the foundation headed by Deputy CommanderRICHARD T GUBATAN PN (RES)who strongly believed that "When we give cheerfully and accept gratefully, everyone is blessed"
extended help to various places by participating in annual Brigada Eskwela.
The foundation chooses the Napsan National High School to receive help and some form of assistance or services coming from the foundation and some other volunteers especially the Naval Forces Reserve West from Naval Reserve Center West.
With the coordination also of ENS WAYNE SOCRATES, he and other reservists went to the said school and voluntarily participated in a 5-Day Brigada Eskwela Activity. The foundations provide materials needed such as paints, painting tools, cleaning materials and school supplies. Aside from cleaning materials provided by the foundation, they also deliver supplies like notebooks, ball pens, paper, sharpener, eraser etc. They also provide some teacher's needs such as bond papers, boxes of pencils, ball pens and chalkboards.
The Brigada Eskwela was a success.
All the students and teachers of the school become emotional about the blessings that they have received from the foundation. They've thank a lot the foundation who extends their help in all ways and to all the reservists who supported and volunteered on the activity. For them, it was a great help not only for the school's performance but also for the students to maximize their learning. What the foundation did on the school sets as motivation and example to everyone to not stop helping one another for the goodness of every