Barangay Mapita Aguilar, Pangasinan

Date: 31 Mar, 2019
No Comments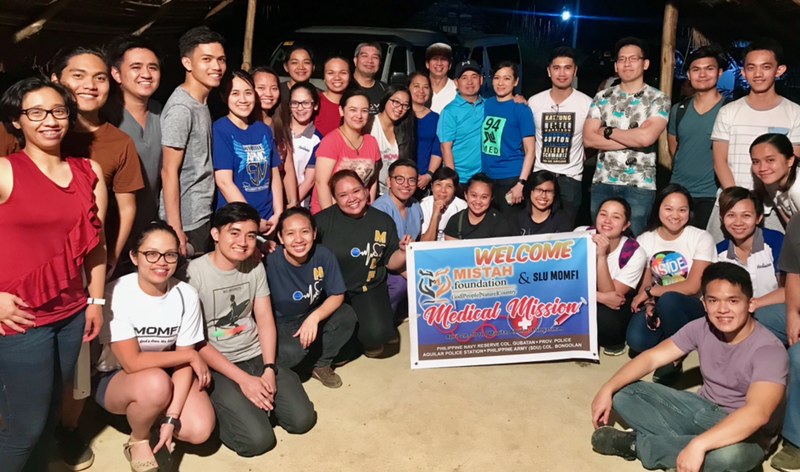 Everyone of us needs medical care, especially those people who are less fortunate and who lived in a far-flung area. Mapita Elementary School is one of them .This school which is located at Barangay Mapita, Aguilar, Pangasinan can only be reached through a jeepney and bus that only travel twice a day .  With a nearly cliff and a very steep road , it will take you 45 minutes  to reach the said school.The clinic of the barangay is one hour travel from the residence of Mapita and due to the lack of transportation available in the area, many of the residence couldn't avail the basic medical services being provided by the said clinic. This gap serve as challenge for ourgovernment to deliver services among these people who are in need. But despite of these challenges, the community of Mapita are still optimistic in their daily lives.
On April 28, 2018, The Mistah Foundation USA led by CDR RICHARD T. GUBATAN PN (GSC)(Res) the founder, in cooperation of Medical Outreach Missions Foundation Inc. (MOMFI) with 12 Doctors and 18 Nurses, alumna of Saint Louis University travelled from Baguio City to deliver medical services for the students and parents of Mapita Elementary School. Circumcision and Medical check-up were conducted and 300 patients benefited from free medicines. Col Bongolan of Philippine army also provided security support to ensure the safety of the medical team.
With the commitment of the doctors, nurses and volunteers from the community, the medical mission was completed within four hours.
Always remember that health is our wealth. let's spread love and stretch our hands to those people who needed it